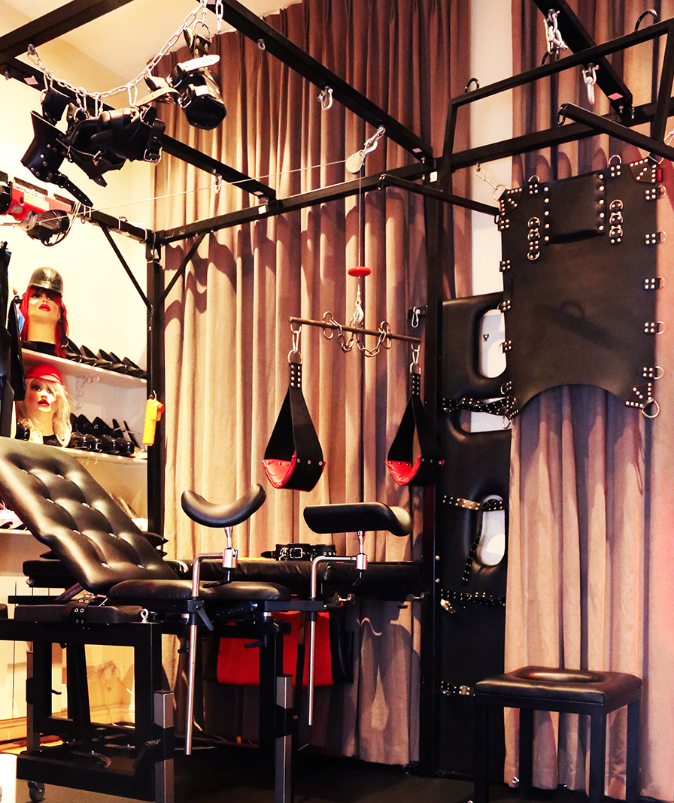 Heavy Bespoke Suspension Rope Frame SALE Dungeon Equipment Fetish Furniture – USED for over a year.
ON SALE PRICE £700
Heavy powder coated box section steel / measures :
long: 3.10 meters
high: 2.50 meters
wide: 1.50 meters
It has a Gynecological leather folding chair / medical examination table attached , which can be folded down when using the suspension .
Gynecological bench measures :
long: 1.55 meters
wide: 70 cm
Also got 2 red leather padded stirrups for the medical chair, sell separately.
Important note :
It does not needs additional bracing for the corners to be attached to the walls of the room .
It can be fully dismantle for transportation.
It takes between 2-3 hours to assemble.
One of the brackets came off from one of the corners , we have it and you need to find a welder to fix it . But it is not necessary as the frame is extremely solid.
Other items seen on the pictures, such as electric winches ,suspension bars, slings, are not included.
CONTACT ME : 07850 230 434