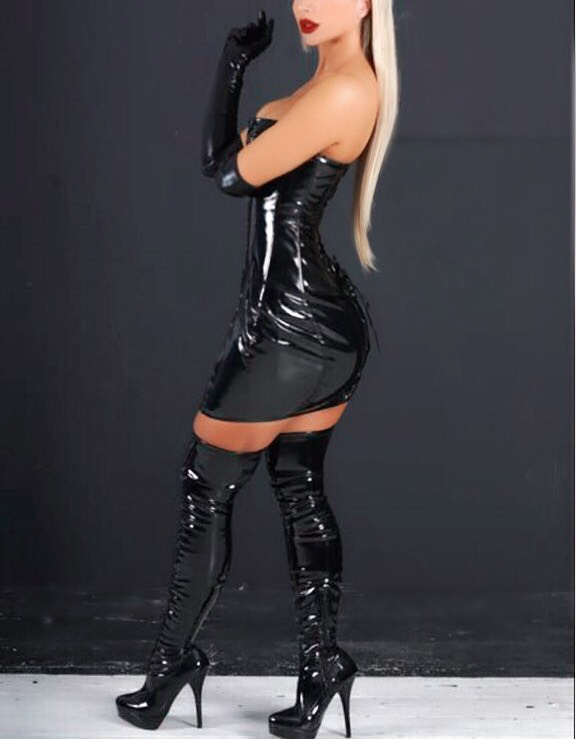 Allow me to formerly introduce myself I Mistress Lavinia an experienced dominatrix beautiful yet brutal, I adorn nothing more than to dominate men, until the point of no return. My fascination with BDSM goes way back I have studied and perfected my craft for many years, my craft is like no other. I have the unique ability to overpower my victims instantly having them uncontrollably weak at the knees, bowing down in utter worship and owe for to their superior goddess. You will have to earn you worth to me and prove to me your value. Admire me whilst I inflict unimaginable pain and misery upon you, your only option is to surrender, submit and give in to my ownership of you.
My mythical psychological torture is instantly transparent, from the moment I lay my fierce eyes on you, you will know that you are mine and no longer in control. The way I can break my victims from within and leave them quaking at the knees in fear is spellbinding, showcasing my supremacy comes oh so natural to Mistress Lavinia.
Left broken and used with nothing but an overwhelming feeling of mercy and inferiority. With my long lean legs, and seductive hourglass behind the Angelic mask lurks my fierce Devilish ways, I will have you in an obsessed trance under my control in owe and willing to do anything for me, as I pull your strings like a little puppet. Knowing your duty is to serve and admire something greater than your entire existence is your only sole purpose and you must endeavour until my satisfaction has been met, and know my standards are very very high indeed, maybe it'll take extreme sexual torment or brutal corporal punishment, you will know my satisfaction has been met when you see smugness right at that moment I have you at you very weakest holding onto my sharp PVC heels for the slightest ounce of empathy, you will never find.